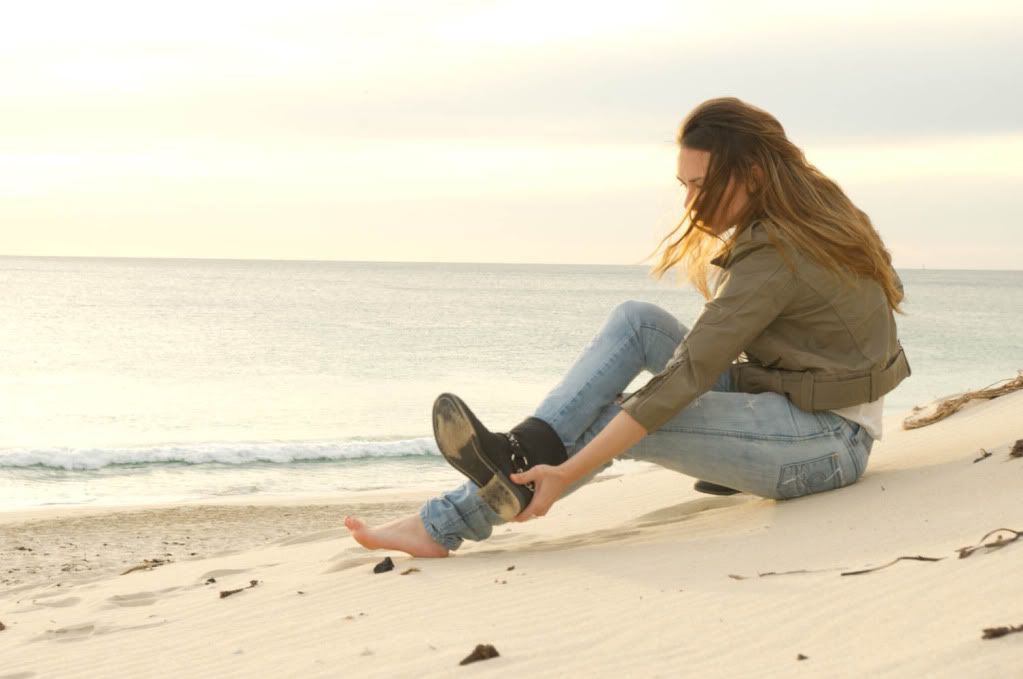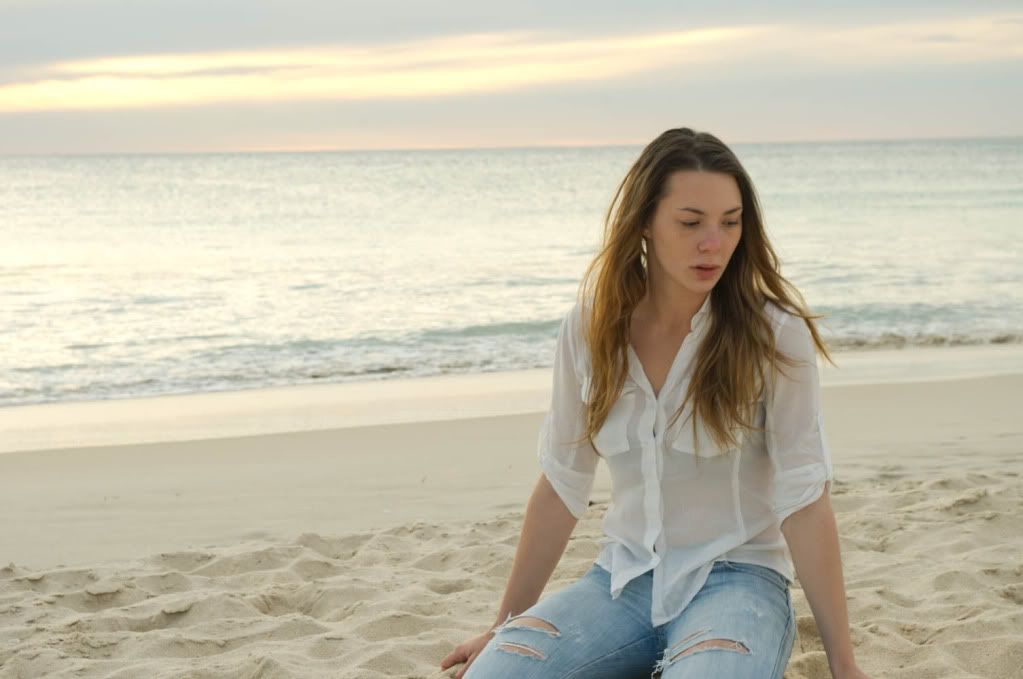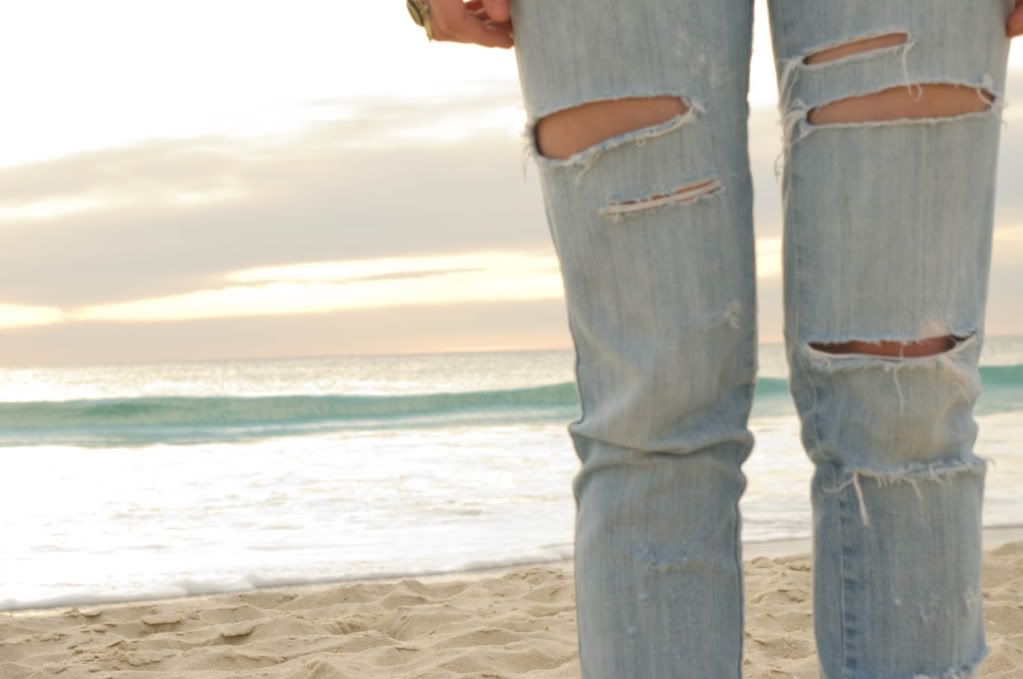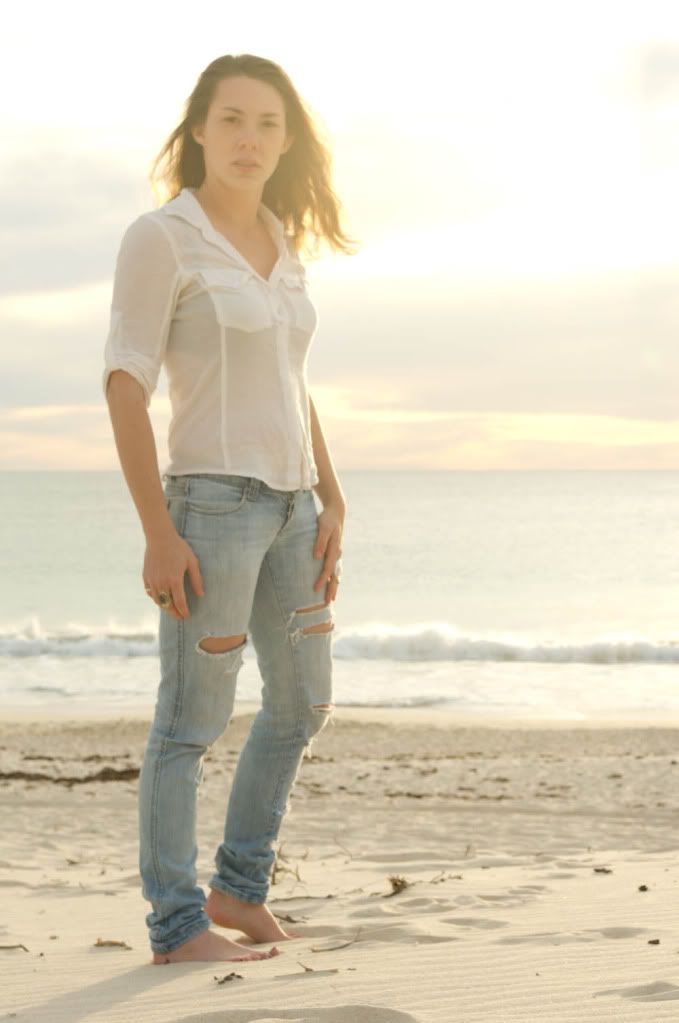 (Leather jacket: Asos. Scarf: Portmans. Shirt: Sunnygirl. Jeans: Supre DIY ripped and bleached)
Stopped by the beach on the way home from IKEA. The sun was setting and as soon as I stepped onto the sand I had to take off my leather jacket, scarf and boots to really enjoy the sunset. The perfect taste of the exciting summer to come.
I've had these jeans since high school and I can't let go of them (remember when I wore them in
this
post?) I decided a while ago that I needed to re-invent them so I attacked them with a cheese grater and steak knife, then left them in some diluted bleach for a couple of days.