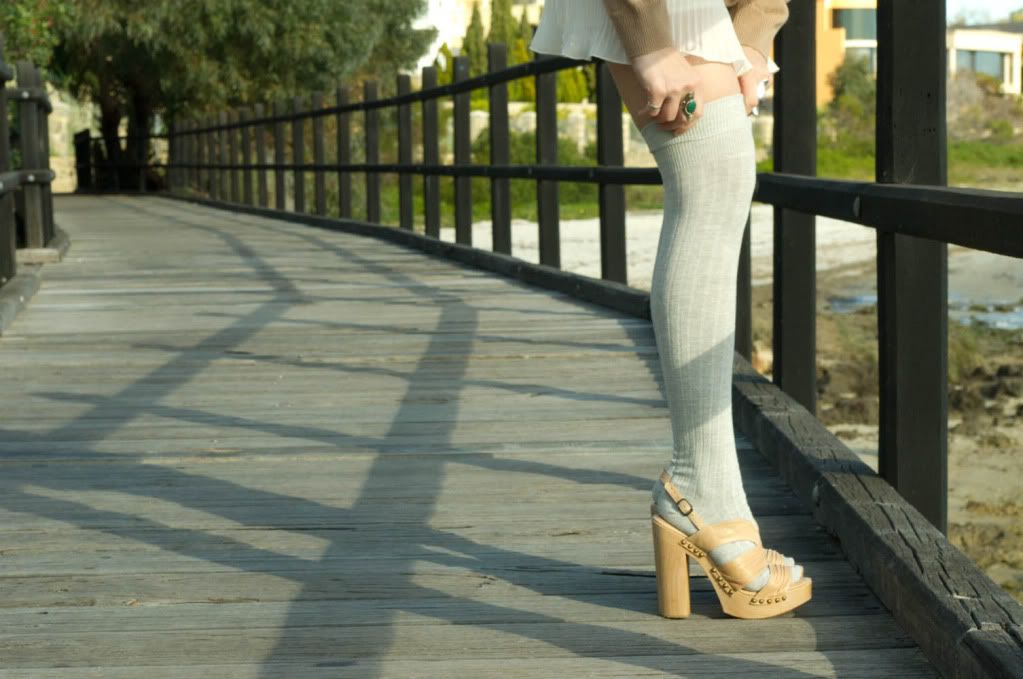 (Jumper: Woolovers, shorts: Topshop, socks: Topshop, shoes: Steve Madden)
I love clothes that are deceiving. These shorts look like a skirt that is just too short, but the little division between the legs make them only just wearable.
I've been after a camel coloured jumper for a while, and had been looking in chain stores because I wanted one that wouldn't break the bank. It turns out I had been looking in all the wrong places. I found this one at Woolovers, which looks like a site for people in their 50's. It has heaps of different jumpers in a huge range of colours and fabrics. This one is made of lamb's wool and its super comfy. I'm so glad the picture on the site didn't stop me from purchasing it:
Maybe I should buy one for Robert too.