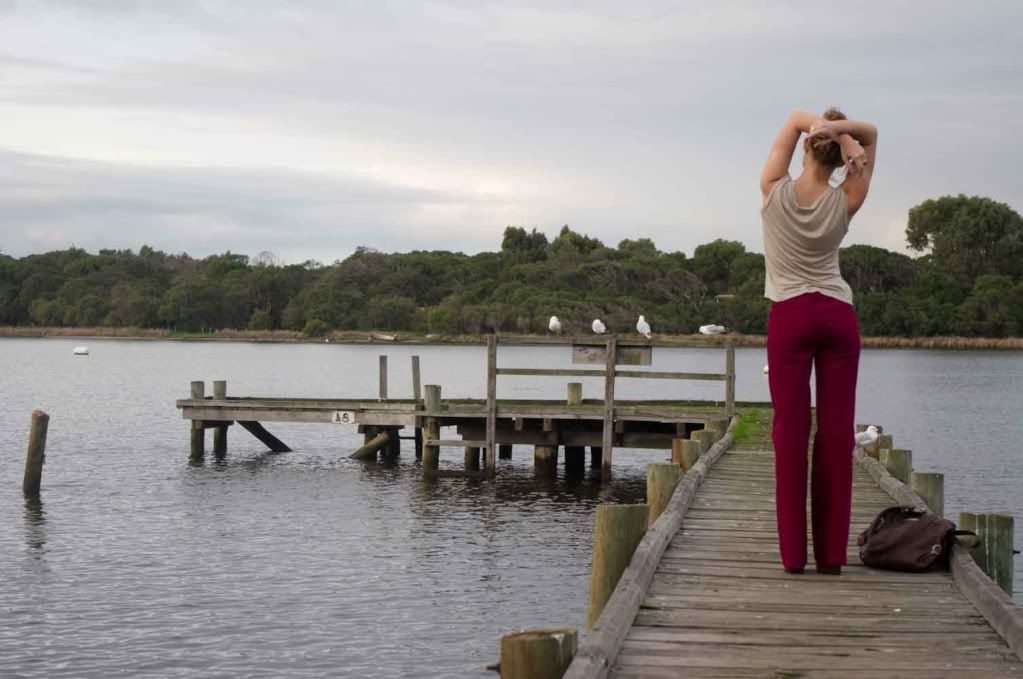 (Top: Topshop. Flare jeans: Asos. Heels: Jessica Simpson. Socks: Topshop. Bag: Gift from mum. Cardigan: Borrowed from mum)
The boy and I took a small weekend getaway down south to a town called Karridale. We hired a cheap cottage with a wood fire and spent the two days at the local wineries. I whined like a two year old when it was time to go home on Monday morning.
Never say never when it comes to fashion. I've been draping myself in different hues of velvet (
here
and
here
), and now flares. Berry coloured flares, no less. After getting weird looks at the local fish n' chip shop by asking for raw fish, Robert pointed out, "Well we don't exactly look like locals, you and your bright pink flares."
They are not pink, they are berry.... jeez.
Kaye xx