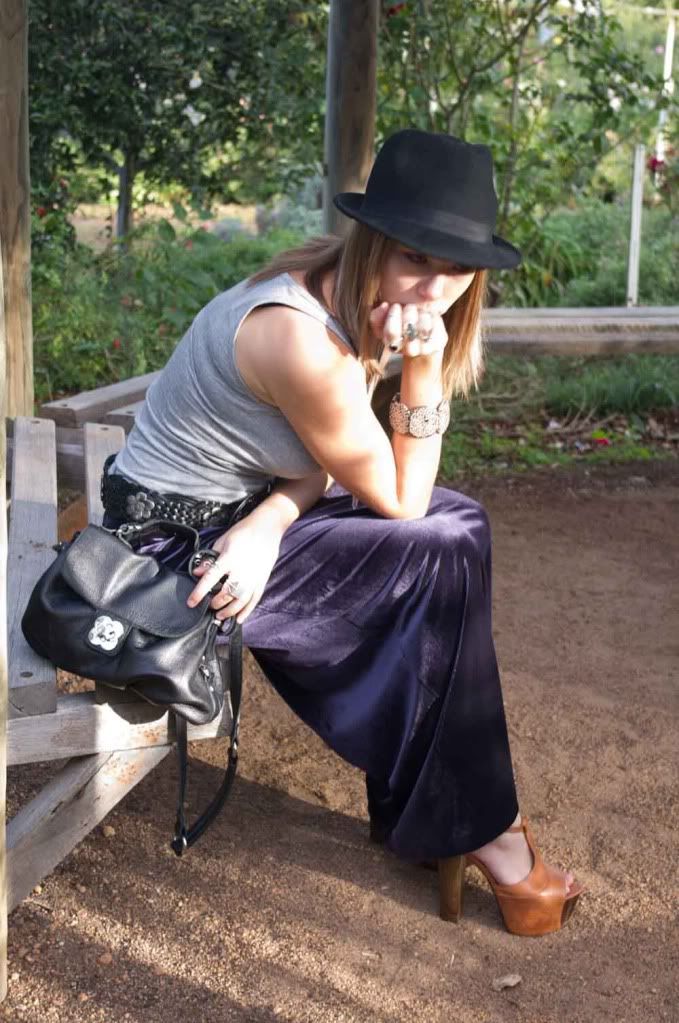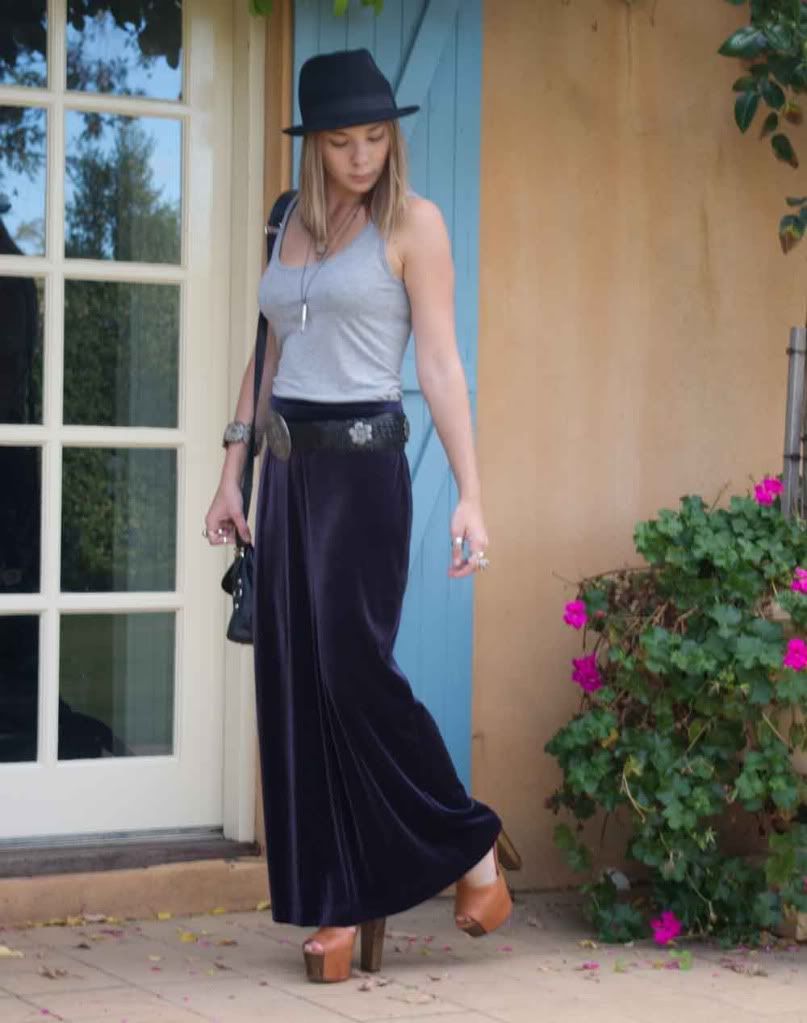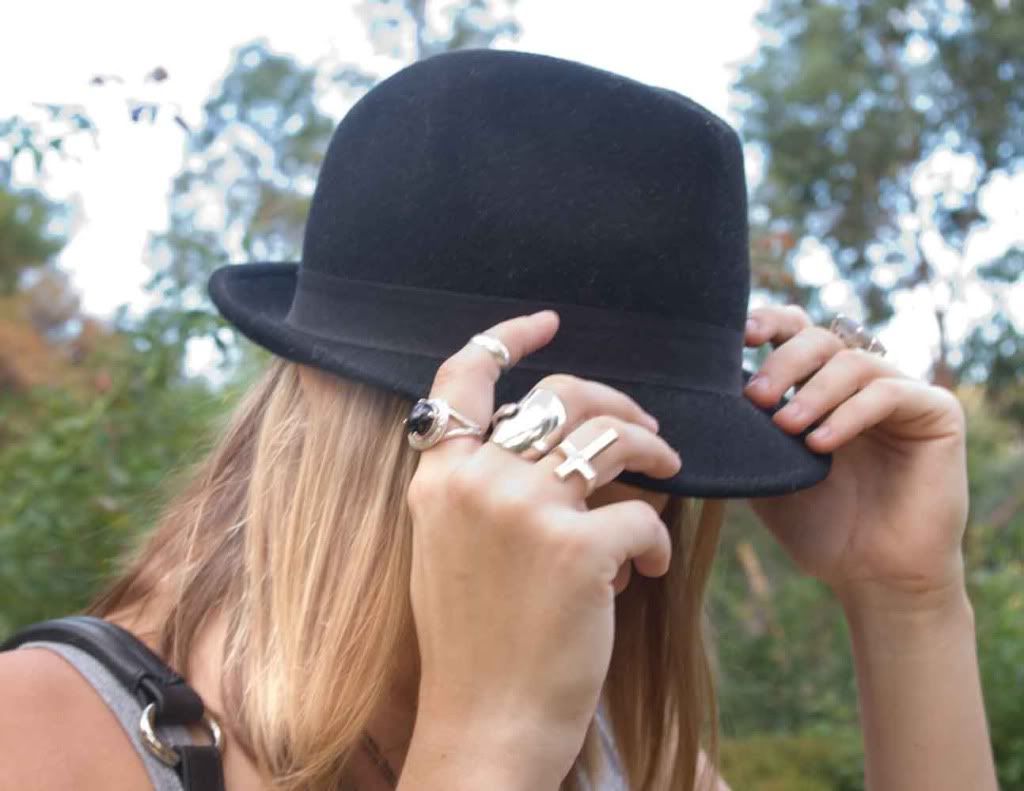 (Skirt: Op-shop. Belt: Old (had since high-school). Top: Supre. Hat: Freez. Shoes: Jessica Simpson. Bracelet: Gift from friend. Bag: Asos. Rings: Etsy, eBay, Fashionology. Necklaces: Fashionology and Etsy.)
This skirt is the better half of an all velvet outfit (I bought it from the op shop for
CHALLENGE NUMBER 2
). I wasn't game to wear the whole outfit at once, so the not-so-better half (the long sleeved top) was sacrificed and turned into a turban.
I bought this bag to replace
this one
... ahhhhh, the luxury of real leather instead of black painted fabric. It's the perfect size. Enough room to fit my necessary belongings, but not so huge that I can't find my keys.
Thanks to my mum for being my loyal, compliant, patient and dedicated photographer for the last few posts :)
Kaye xx