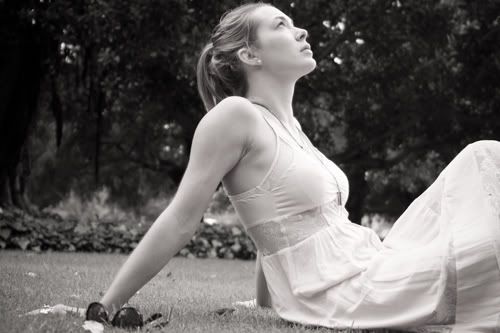 (Dress: Princess Polly. Rings: Etsy and Fashionology. Necklaces: Etsy.)
It's weird that when this dress first arrived at my doorstep on the
26th of October 2010
, I posted on the blog:
"
The arrival of the
Princess Polly
dress...
Now I just have to wait for the weather to heat up..."
Well it heated up, with one of the hottest and longest summers Perth has seen. And guess what? It hid in my closet. I don't know why, but I didn't gravitated towards this dress. The weather has only just started cooling down again, and
in what seems to be the most inappropriate time of the year, I have felt the urge to wear it daily.
I constantly feel my style evolving and changing. I sometimes have clothes in my closet that I look at, consider, and think "I like you. I know I'll want you someday, but not now."
Yes, I talk to my clothes. Is that weird? ;)
Thanks to Mary (and her amazingly creative mind)

for taking these beautiful photos.