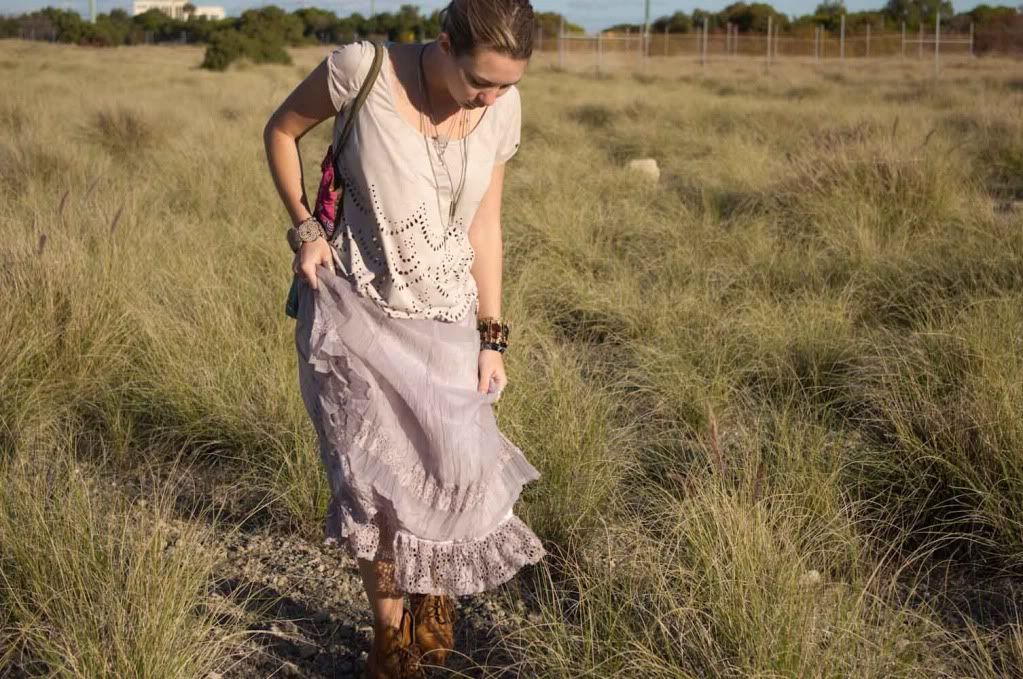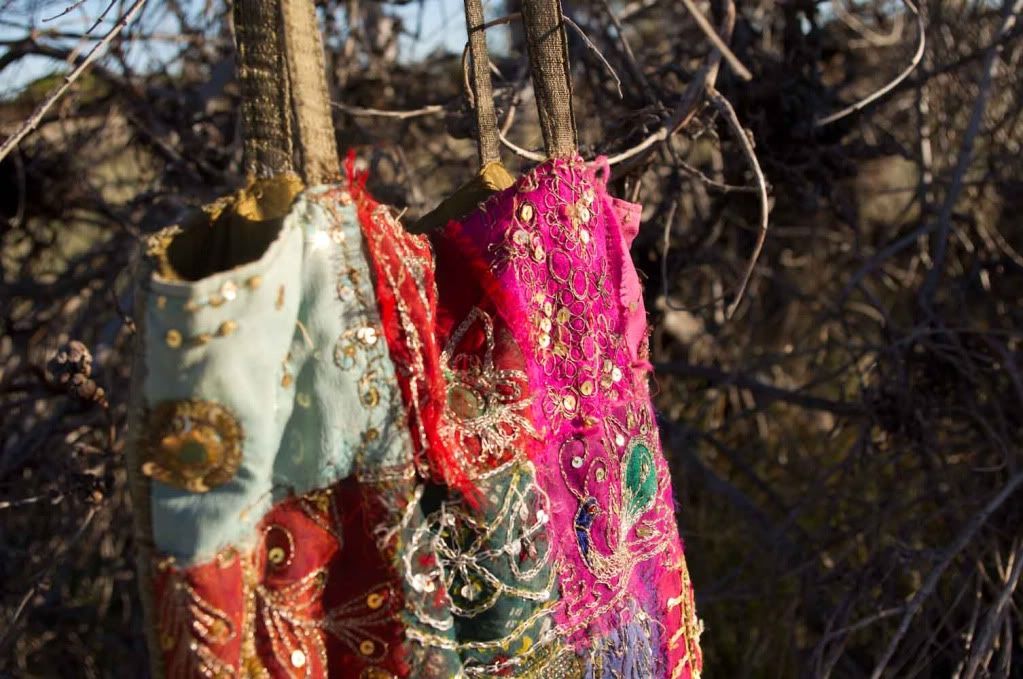 (Skirt: borrowed from mum. Top: Valleygirl. Boots: Shoebox. Cuff: Bought in Thailand. Bag: Borrowed from mum. Jewellery: Various)
I found this skirt in one of mum's forgotten boxes of clothes. The mauve/purple/pinkish colour work really well with the thick sheer material.
I'll tell you what
doesn't
appeal to me.... shoes that aren't black. These shoes don't get nearly as much attention as my
destroyed black boots
. Come to think of it, neither do my blush
Topshop Wisteria Wedges
....... I should stop kidding myself with all these fancy shmancy colour variations. I do love my black.
Kaye xx