I'm still dreaming about those bloody Balenciaga boots......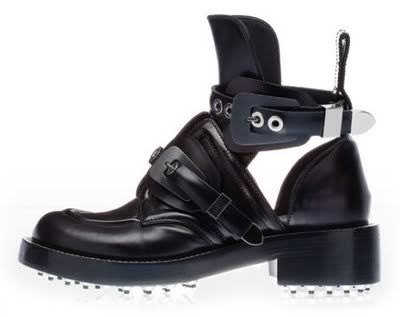 Thankfully, Jeffrey Campbell has come to the rescue. I'll just have to settle for his
Roscoe
. I quite like that Jeffrey has tweaked the original design...it's not so much of a blatant knock off like some of his other designs. As much as I like the "robo-cop" look of the original, the rust-coloured suede and giant gold clips make for a nice alternative.
I would have been happier if the soles were smothered in studs, but I'm sure I'll survive.
Kaye xx