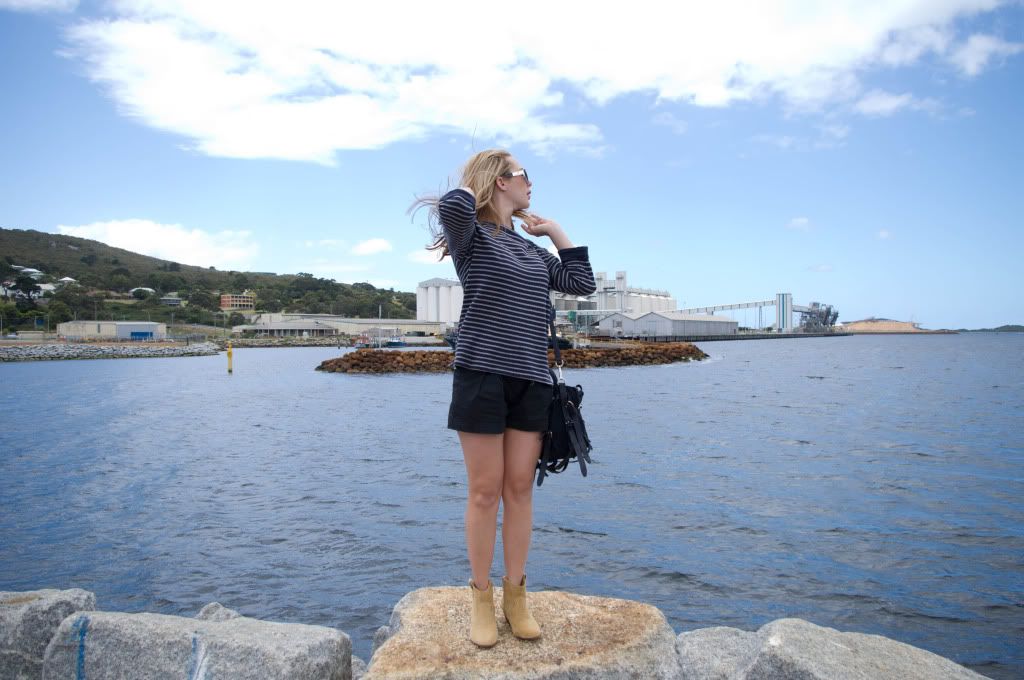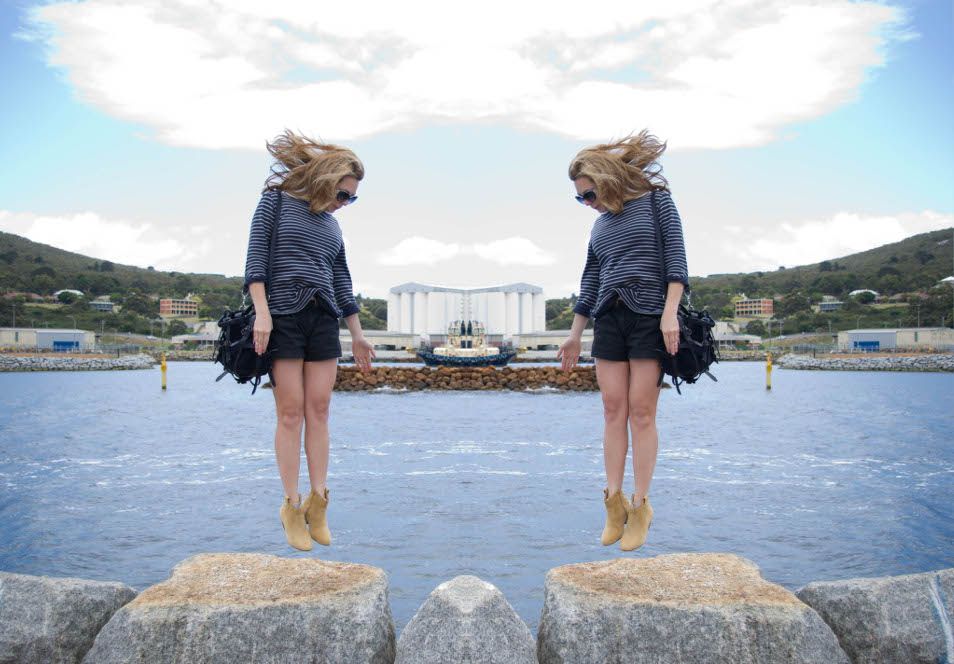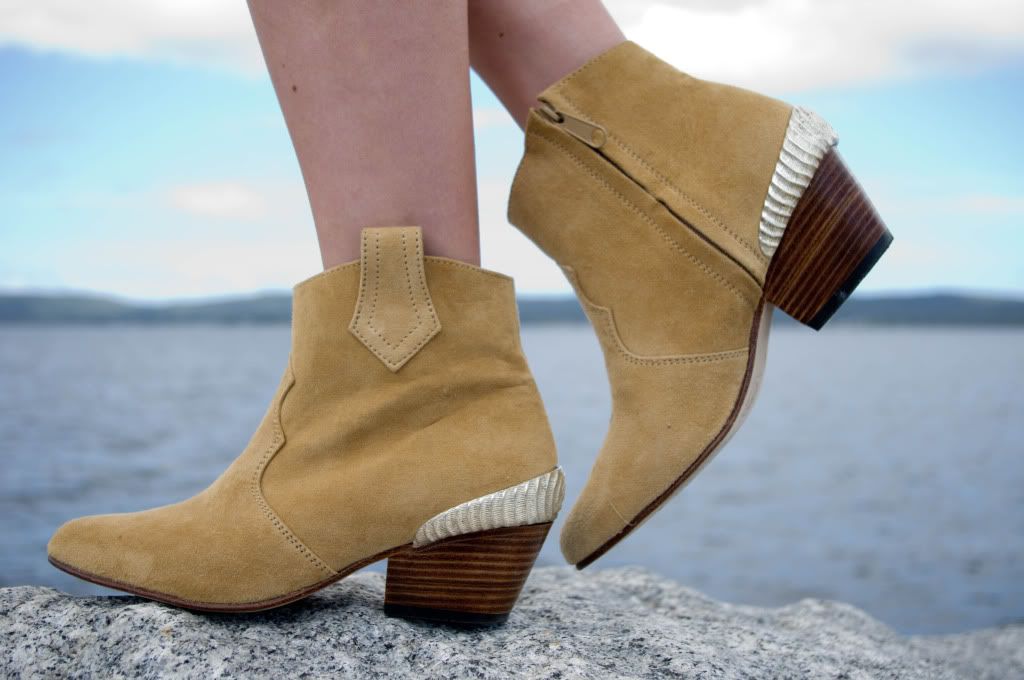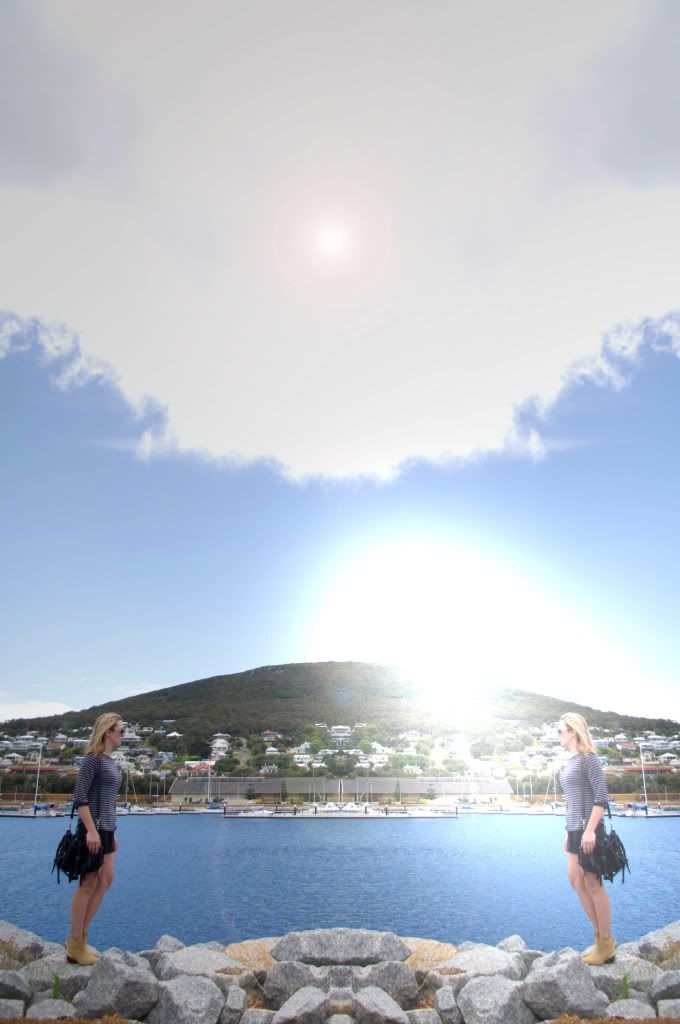 (Bag: Alexander Wang. Top: Topshop. Shoes: Friend of Mine. Shorts: random (old). Rings: Fashionology and a market in Florence)
The bag and shoes were bought during the end of year sales as part of my "new clothes resolution" (you've already seen a little of the shoes
here
) - I still can't bring myself to pay full price, but I'm getting there. I'm officially
addicted
to good quality accessories! I haven't bought anything from a chain store in a loooooong time - I love exhausting my current pieces and finding new ways to wear them. I had actually bought a
pair of boots in a similar colour
. In my blog post I had noted:
"
I should stop kidding myself with all these fancy shmancy colour variations. I do love my black."
However I think I was just so wrong! It was the quality that stopped me wearing them. How do I know this? Because I wear my new Friend of Mine boots with everything!- Are you joining me in the "new clothes resolution", dear readers? Please tell us how it's going!
Kaye xx