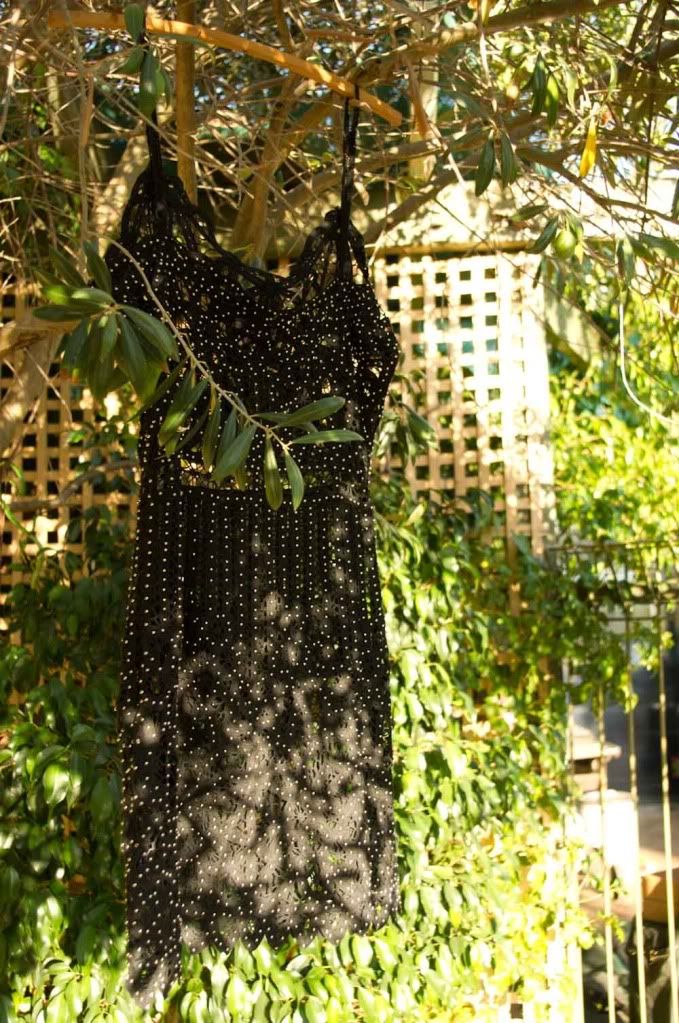 When I got home from work today, two parcels were waiting at my doorstep. I gave a little squeal when I saw them. Eeeeeekkk! I've now mastered the art of opening any kind of parcel with my car key.......... taped up boxes, the thick plastic that Australia Post parcels are made of, bubble wrap.... you name it, my key has been through it.
Parcel 1
As I've mentioned previously on the blog, I always wait for Shakuhachi's predictable 50% off end-of-season sale. It is now becoming some kind of sick and twisted internet-shopping tradition. I never buy anything full price knowing the sale will be coming, and I patiently wait to purchase the dregs of their previous collection for half the price. "Dregs" is a little harsh, because as you can see, I did pretty well this season. Check my spiderweb-y beaded dress............. I also treated myself to a
little bandaged number
<------- I'll post asap!
Parcel 2
The other parcel contained this Elizabeth & James ring. Call me ambitious, but I have a good mind to compare this baby to the
Maniamania Immortals ring
. It's not quite as amazing, but it's a quarter of the price. A semi-precious stone encased in a strange sterling silver formation. I would say that the look is achieved - and SOLD OUT according to Shopbop.
In other news, I'm getting my hair done in two days........
Short and blonde.
Hopefully the hair gods will be in my favour.
Kaye xx