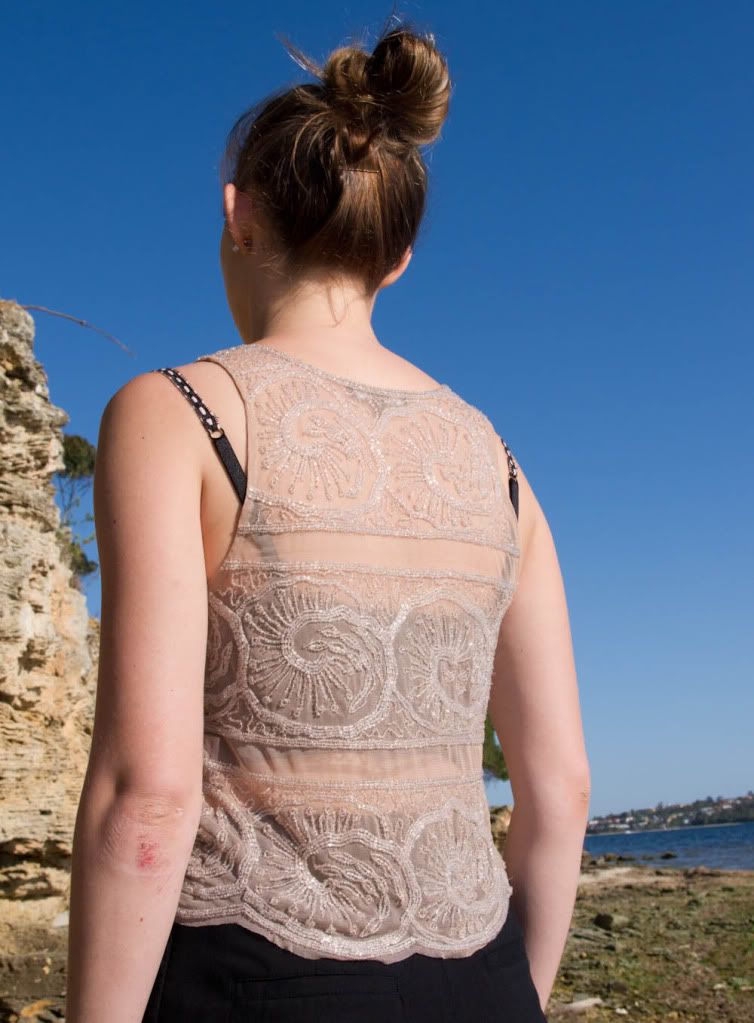 (Top: Asos. Bralet: Topshop. Pants: Sportsgirl. Shoes: Siren)
Please excuse the scabby elbow... I fell over playing football on Grand Final weekend.
This top is one of those purchases made to "make up for the postage cost". When I find something on Asos that I like, I say to myself "pffffft... Im not paying 10.50 pounds postage for just one pair of shoes!!" and I usually end up buying a bunch of stuff I really don't need (Mr. Asos's evil flat postage rate works). This beaded crop top however, has actually been the answer to a few of my wardrobe problems. Love it when that happens.