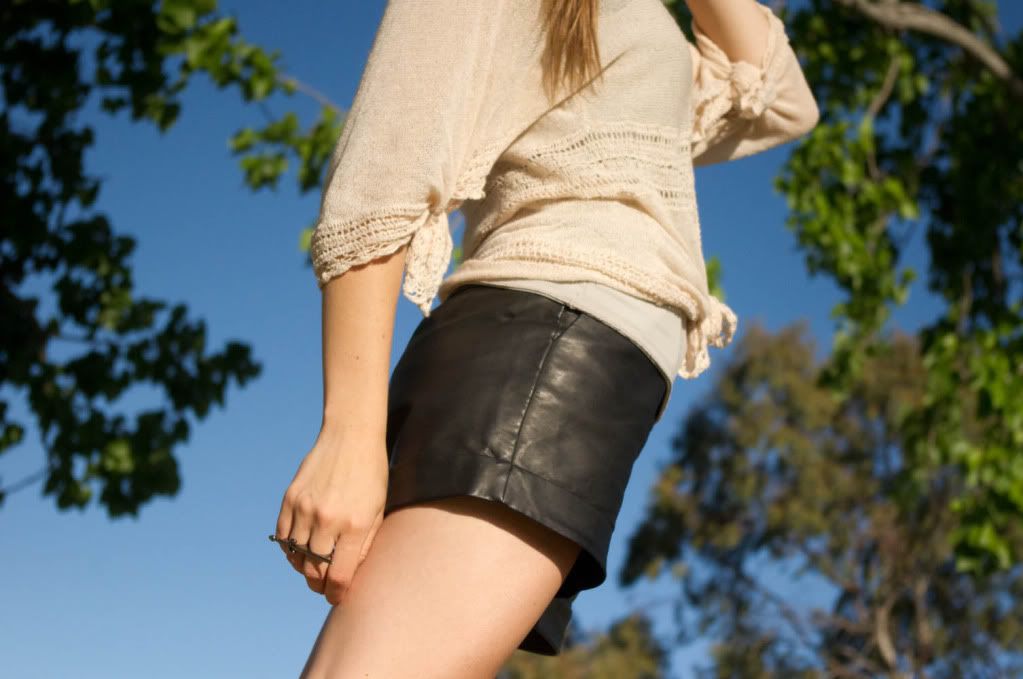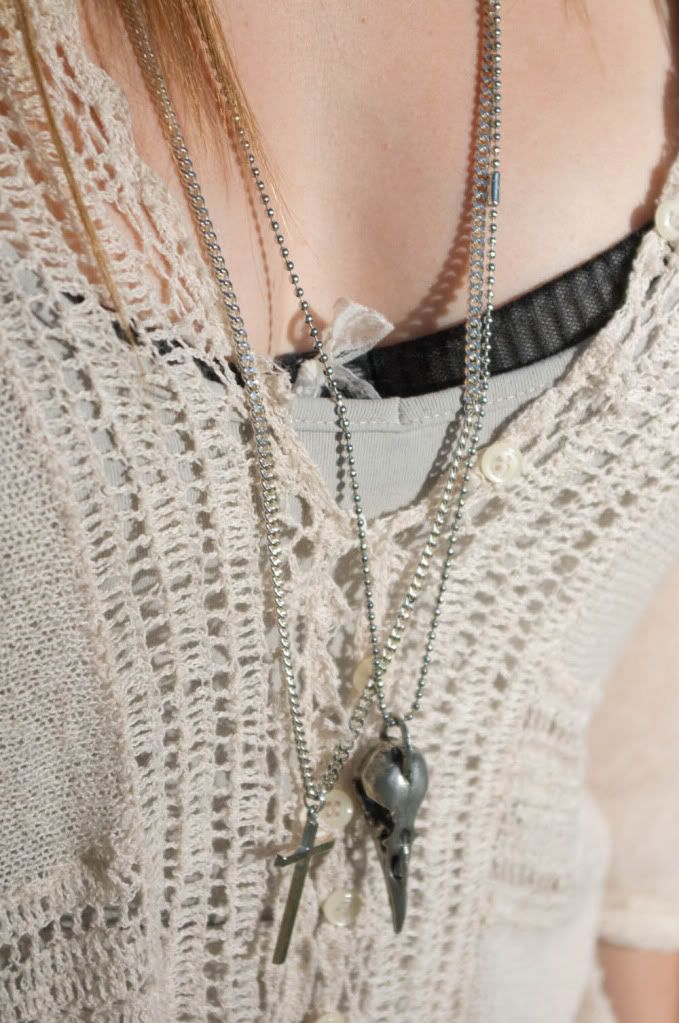 (Crochet top: "borrowed" from mum's closet. Singlet top (worn underneath): random. Necklaces and knuckle ring:
Fashionology
. Sword ring: Noir Jewelry. Faux leather shorts: Mink Pink. Shoes: Jessica Simpson)
The weekend just gone was close to perfect. Drinks with friends at a local pub, helping a friend move into her new house while having a few too many glasses of red wine with some rad tunes (hence the title of this post), a trip over to Rottnest Island on my mate's boat with some more amazing people, and lazing on the local beach before having a delicious lunch by the shore. On top of all that, there was a small pod of whales frolicking in the water on our way over to Rottnest Island. Frolicking = tails out of the water, fins slicing through the water's surface and even some back flips. We probably shouldn't have been as close to them as we were (considering they were at least twice the size of our boat) but it was well worth it to see a whale jump out of the water right next to me.
I wore this when I went out to The Garden (a chilled out pub in Perth) after work to meet some girlfriends for lunch. I think The Garden has a great selection of drinks (including a delicious concoction of Pimms, mint, cucumber, orange and lemonade served in a huge watering jug), but they serve super shit food.
This top is one that I claimed from mum's wardrobe back when I was at Uni. I used to wear it with jeans. It was a favourite back then, and I have just re-discovered it. I knotted it up on the sleeves and along the hem to stop it looking too kaftan-y. This summer I think I'll also be using it for a cover-up at the beach.
Is anybody else just as excited as I am about the beautiful Aussie summer ahead??