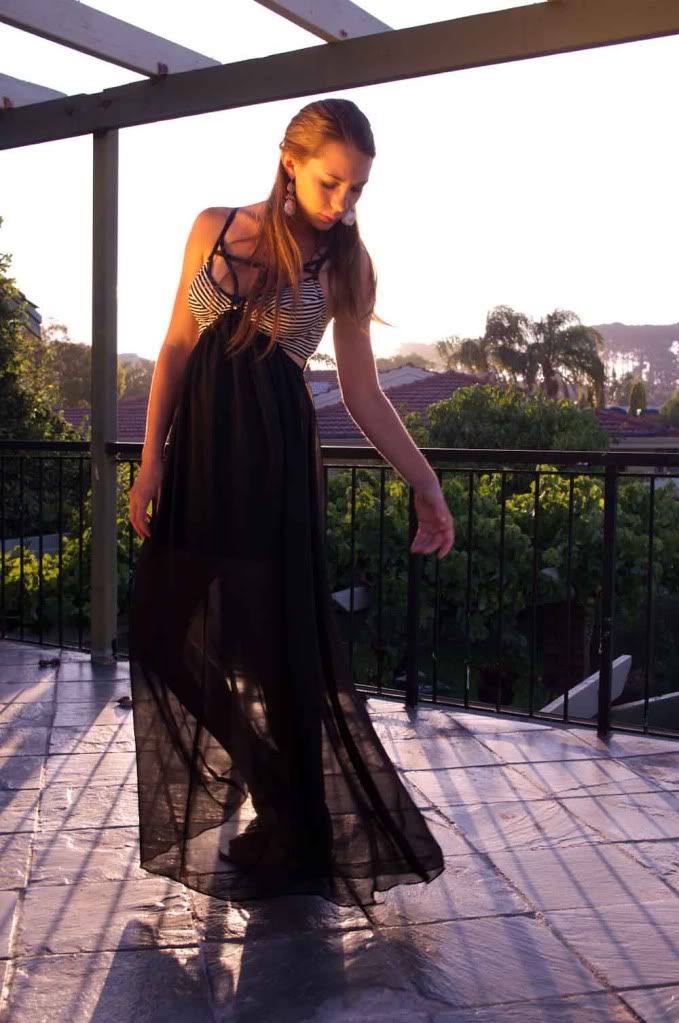 (Dress: Talulah. Shoes: Asos. Earings: Sportsgirl.)
My NYE consisted of an empty pub that I paid a $20 to enter, around 30 of my girlfriends, an empty dance floor (except for my friends and I), r&b/reggae/blues/carribean music, a DJ that evidently did not accept requests (despite his convincing plea to the contrary), an MC without a clock, and a rejection into a shitty club in Fremantle...... my shoes may have been inappropriate but I looked a whole lot more "appropriate" than half the chicks they were letting in.
This dress is one that can only be worn on the right occasion. Too dressy for a Sunday pub session and too glamorous for a club (despite what the bouncers thought at East End). NYE may have been a bit of a flop, but at least I got to wear this semi-sheer/cut-out/strappy piece of goodness.
Kaye xx