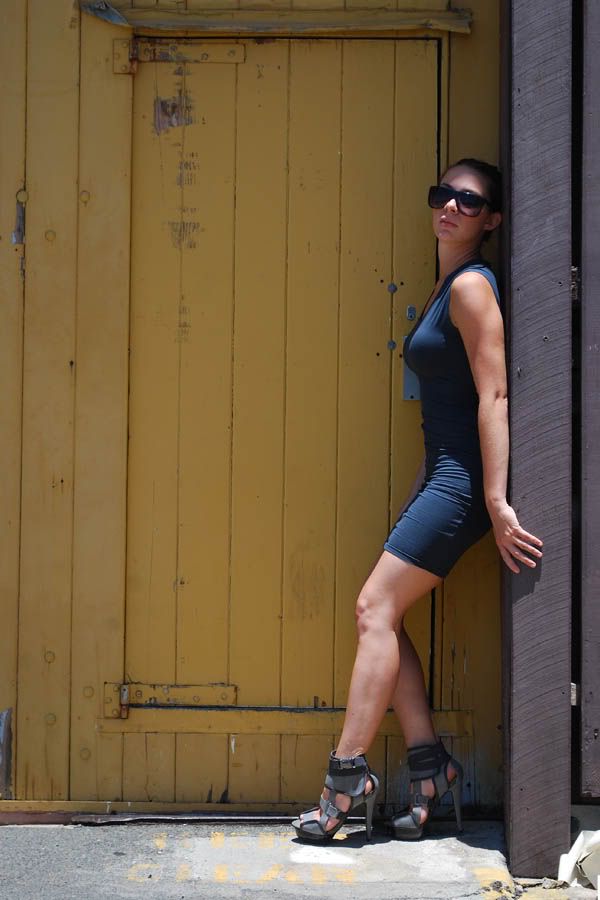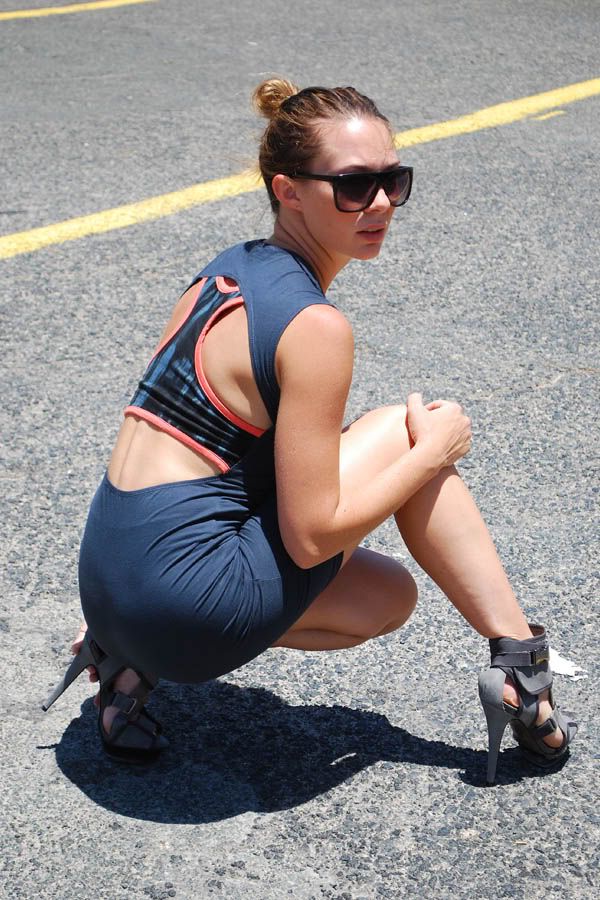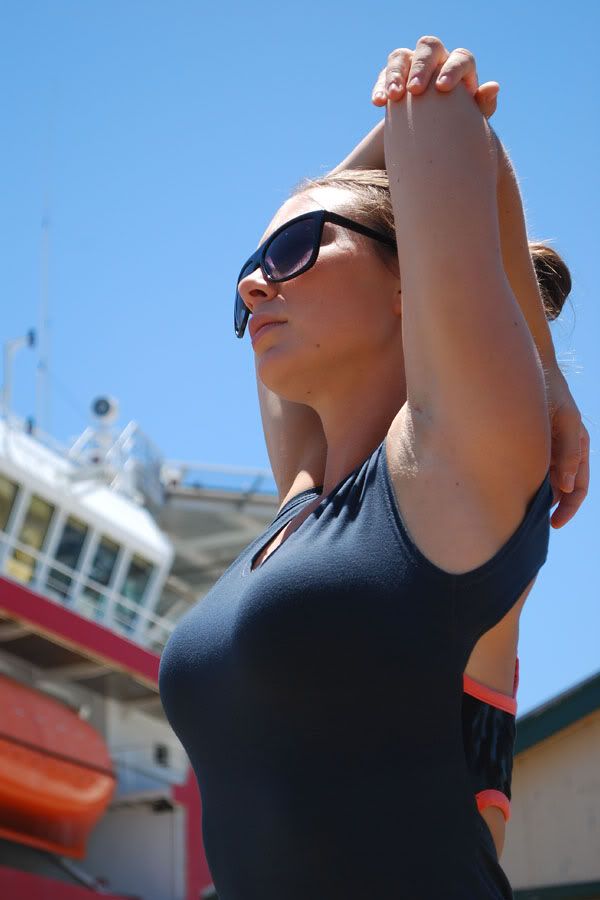 (Dress: Stylestalker. Shoes: Topshop. Sunglasses: Sportsgirl.)
This has become one of my favourite dresses. The back of it really confuses people.... I get a lot of strange looks while people (quite unsubtly) try to decipher whether or not I am wearing a sports bra. The stare is usually followed by a half-assed compliment: "hmmmm.... I like it. Its different." I secretly like confusing people with what I wear sometimes. Kind of creepy, I know.
You know what confuses me? These bloody shoes. Despite all of the clips, velcro and elastic, these so called "Sporty Platforms" inhibit any kind of speedy ambulation. My feet look very secure, but if you could see my eyes behind these sunglasses, you could see that I'm actually shitting myself on every step through fear of stacking it. Yes, they are that bad. But hey, I love how deceptive this whole outfit is :)
These photos were taken at the wharf in Fremantle. This is one of those spots that you can go to after a big dinner to chill out. Sometimes it's nice to just relax here on a Summer's night with a friend, watch the boats and eat ice-cream.