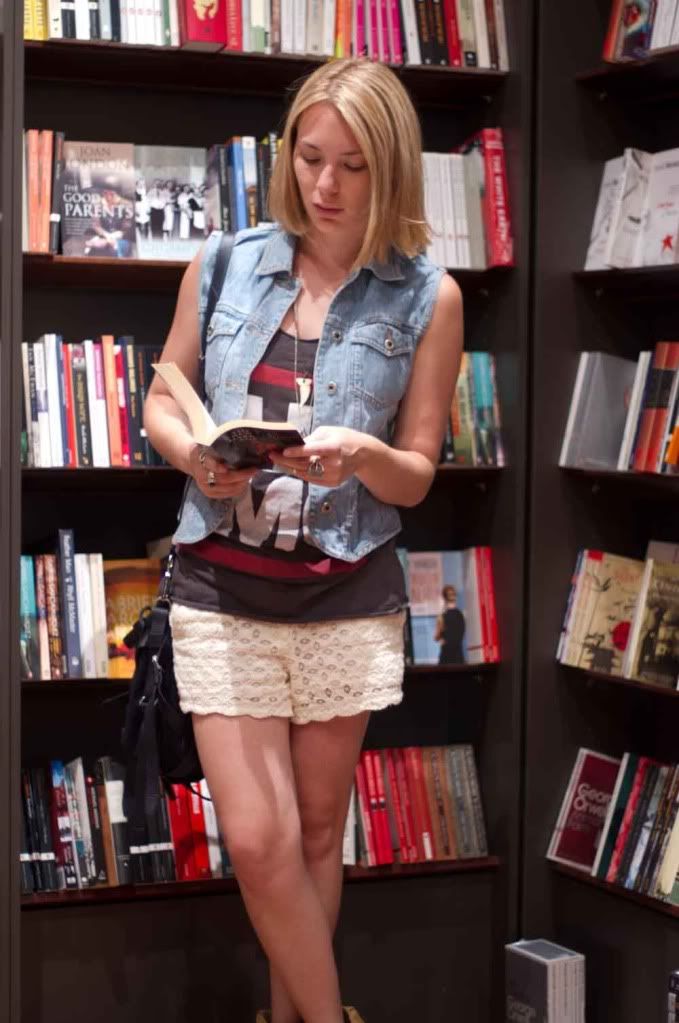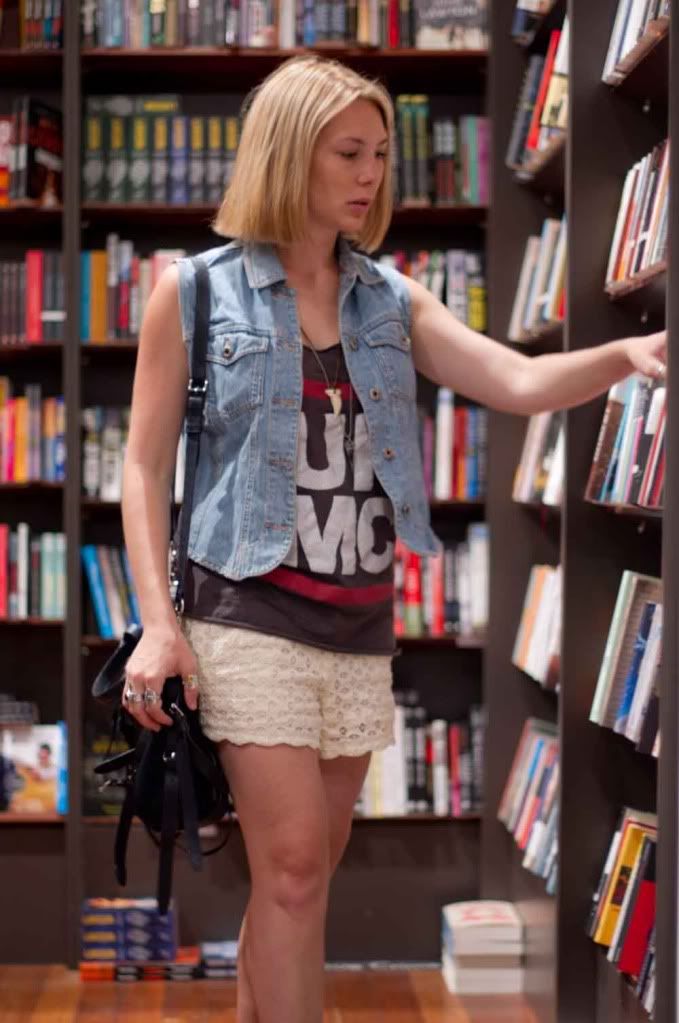 (Top: second hand. Shorts: Sportsgirl. Vest: second hand. Shoes: Friend Of Mine Hutton Boots. Bag: Alexander Wang Kirsten Satchel)
Three Things I Would Like to Point Out in This Post
My new lens! It made it's debut
in the last post
. My new f1.4 makes oh-so-slightly-distant things look oh-so-creamy. Why did I not purchase it sooner?!
My second hand Run DMC tank. I was at a friend's house and she pointed to a rack of clothing. "Want dibs on any of this stuff before I sell it at the markets?" This top dangled on the edge of the rack. While I mumbled about how I loved it's grotty, worn raw-edged goodness, I shoved it into my bag.
My new hair cut. Blonder, shorter.
I'm not sold.
What do you guys think?
Kaye xx