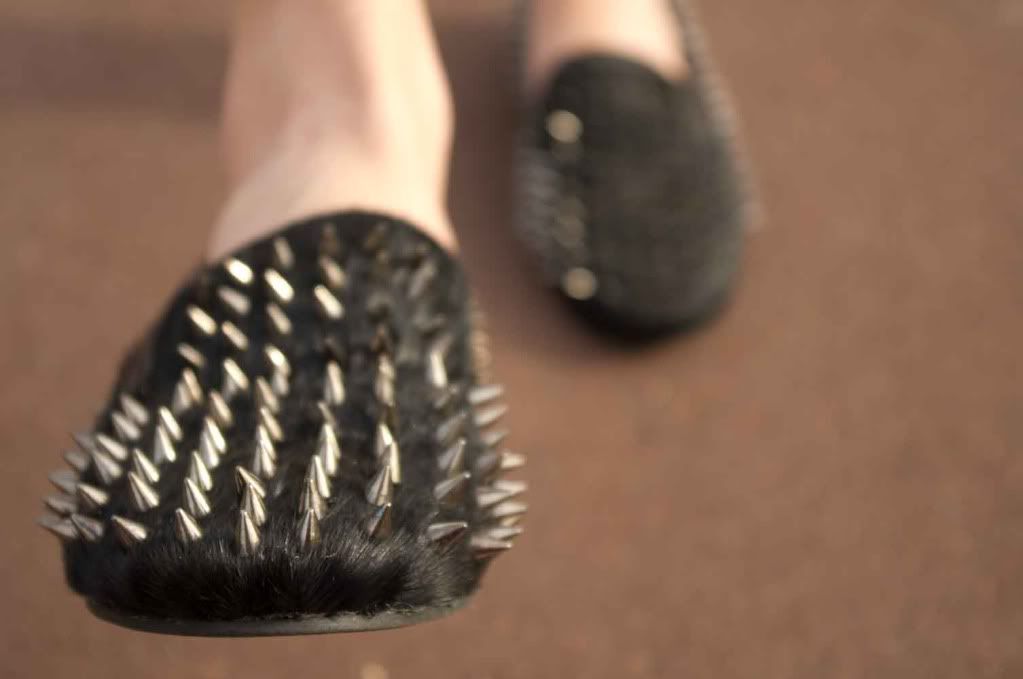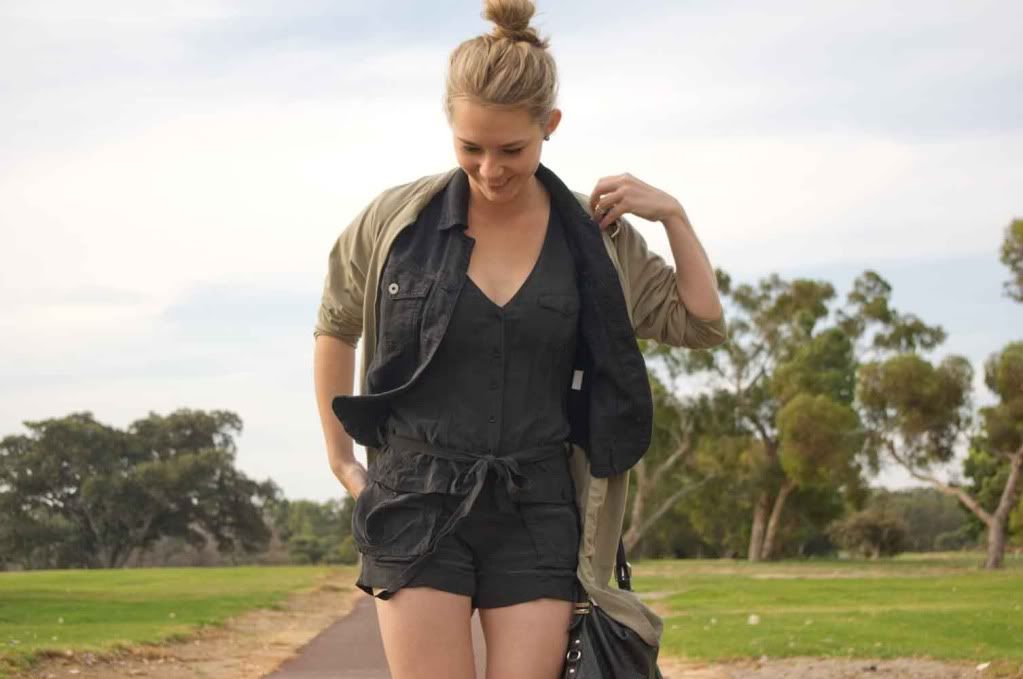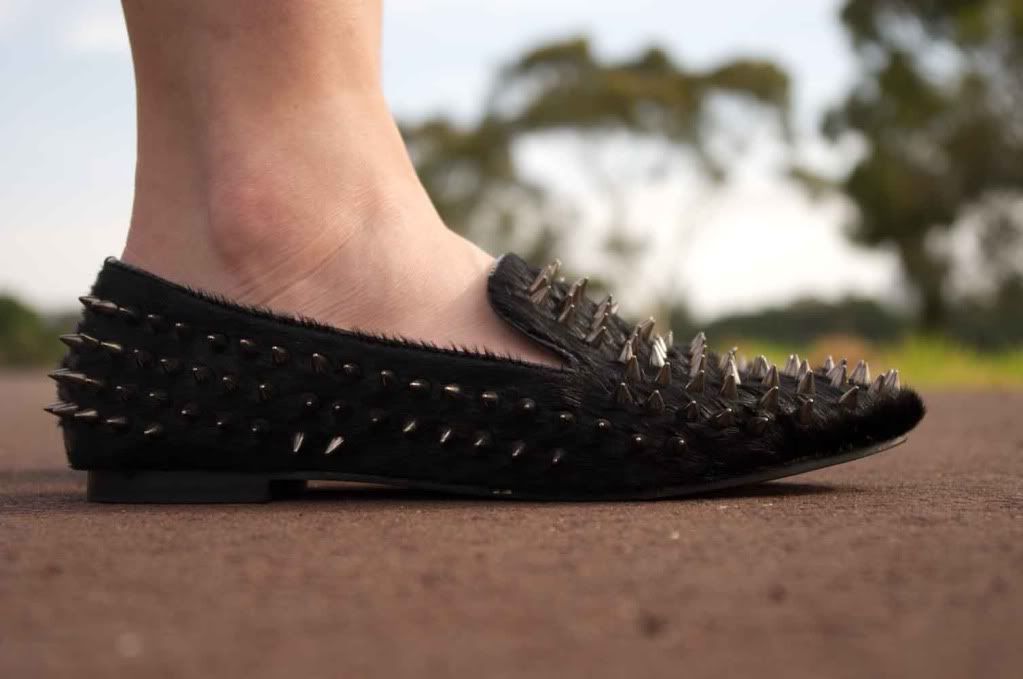 (Playsuit: Ted Baker. Denim vest and cardigan: Mum's old closet. Shoes: Romwe. Bag: Asos).
Staying true to my
"new clothes resolution"
, these are some other goodies I found in my mum's old wardrobe, thrown over my very old playsuit. Alas, my new spiky furry friends are a new purchase.... I swear I ordered them before I promised to cut-down on my spending......
You might remember that I posted a similar version
here
, which I had deemed to be a tad pricey. After ordering
these
for around a third of the price ($
53.7365 AUD to be exact), I was emailed shortly after to let me know that they had sold out. Then I found these on Romwe for a modest price and free shipping.
Whatever. They are on my feet. And I dearly love them.