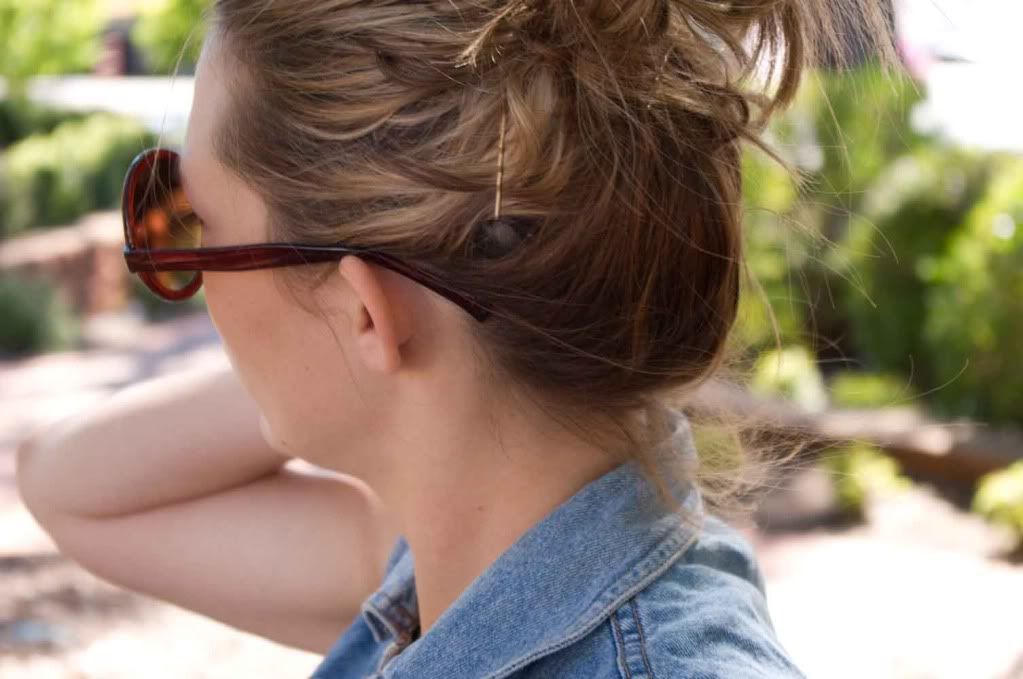 (Top: Agent 99. Denim vest and midi skirt: Vintage - from my mum's closet. Necklaces: Etsy. Shoes: K-Mart. Bag and sunglasses: Asos)
I think all bloggers find that inspiration ebbs and flows, and being the expressive people that we are, we feel the need to tell you all about it. So here we go....
I have to apologise for my recent absence on the blog.... it has been for a reason. Something happened to me last week....
my wardrobe BROKE under the WEIGHT of my clothes.
It wasn't made of wood.... or plastic.... it was made of metal and it snapped like a twig. So this is where I start re-thinking about the way I buy/wear clothes.
Thanks to numerous cheap and impulsive purchases (and when I say cheap, its not really that cheap in the end), my wardrobe is not as wearable as it could be. I
nstead of buying 5 pairs of shoes that cost around $100 each, I would prefer to buy one pair of shoes with that money and
wear them to death.
So thanks to a recent rummage through my mum's old clothes and the collapse of my sturdy
METAL
wardrobe, I feel inspired to recycle clothing and purchase only
investment pieces.
I think that the end result will be more reflective of
my personal style
. Now, I am by no means saying that you won't see the odd inexpensive trend-based piece on this blog because
you WILL
(I love playing silly buggers with useless trendy sh*t just as much as the next person)... but having a sister that spends
TIME
exercising her
CREATIVITY
and
PATIENCE
in producing beautiful clothing makes me think... maybe I don't need fast fashion in my life as much as I thought I did.
Kaye xx