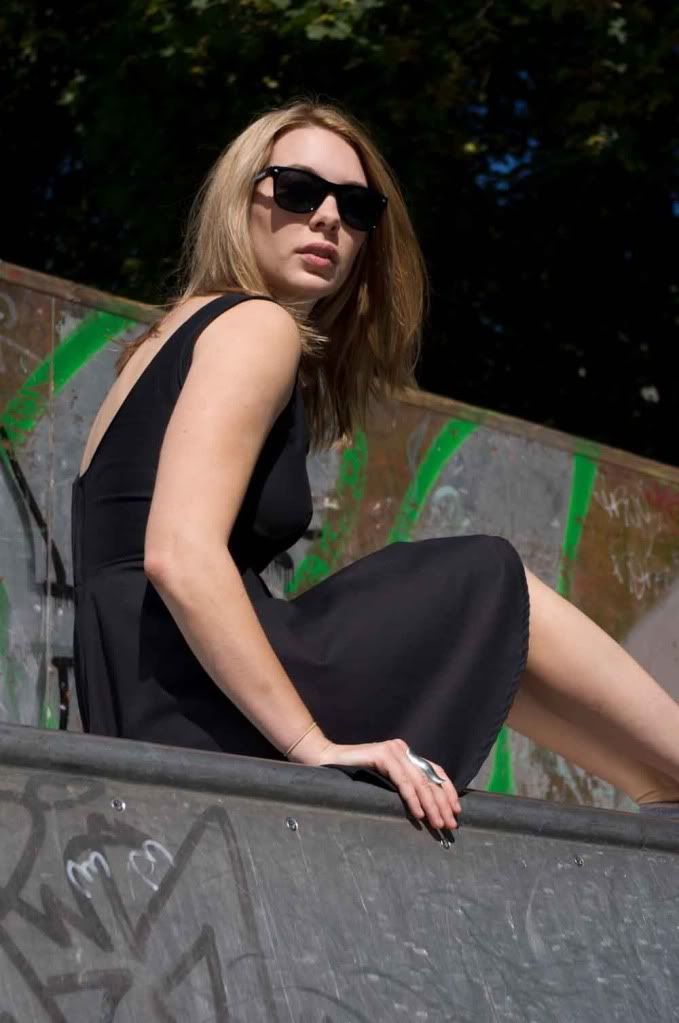 (Circle skirt dress: Made by mahaila < ------ check her tutorial here. Shoes: Kmart. Sunglasses: Free with a pack of Strongbow)
My trip to Europe now feels like a distant and magical memory. My patients at work still ask me about my favourite part of the trip. When they do, I immediately remember the feeling of what it was like to discover the little world that my sister has built for herself on the other side of the globe.
On this day, mahaila and I took advantage of the sunny weather and played table tennis out in the park. I wore mahaila's dress with my canvas lace-ups. Something about the sun and the beautiful city made me want to dress far more girly than usual. I kind of just wanted to skip around the city.
These sunglasses (which I lost in Amsterdam eeeeergggh!!!) have "STRONGBOW" written in large white writing on the side. For our international readers, Strongbow is a company that makes beer and cider. The Canadian guy on my tour asked, "Strongbow - is that an expensive designer in Australia?" After a little giggle to myself, I explained where I got them from :)
Kaye xx