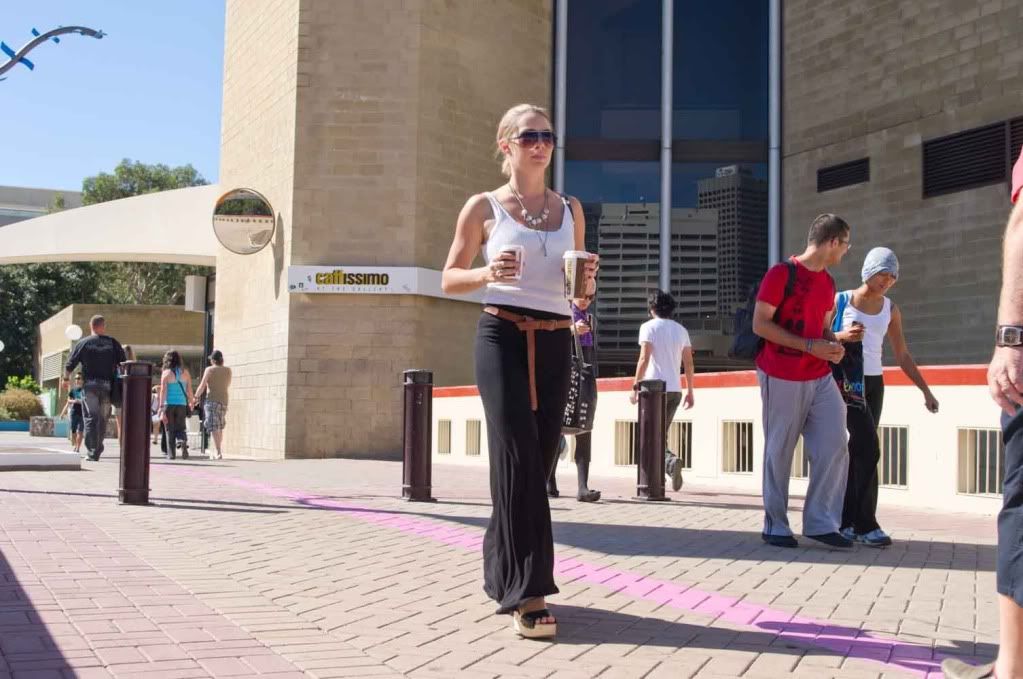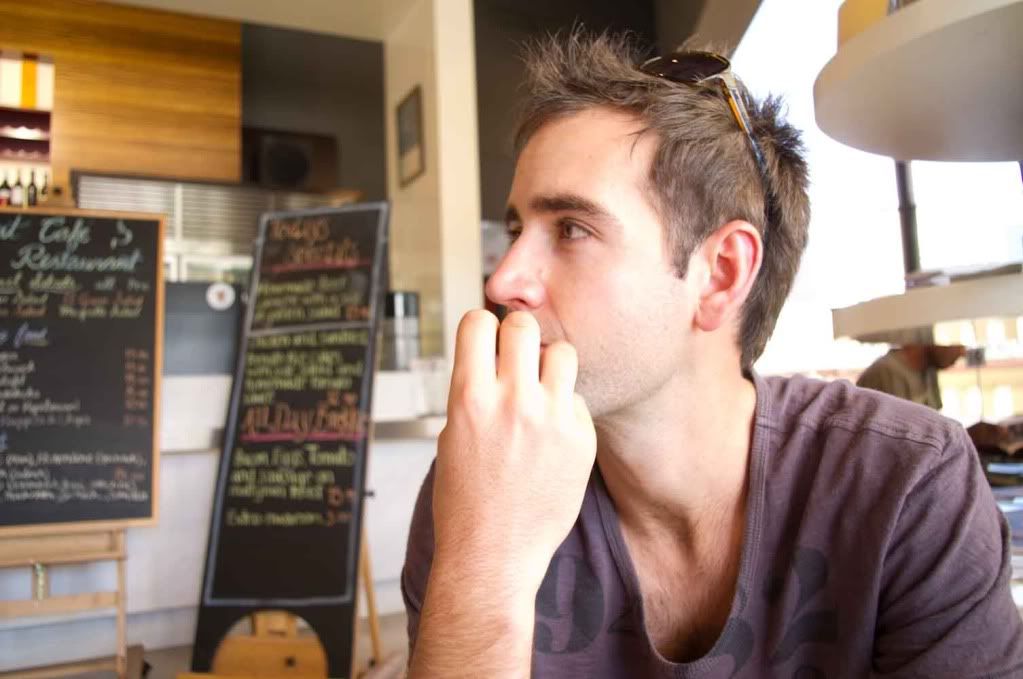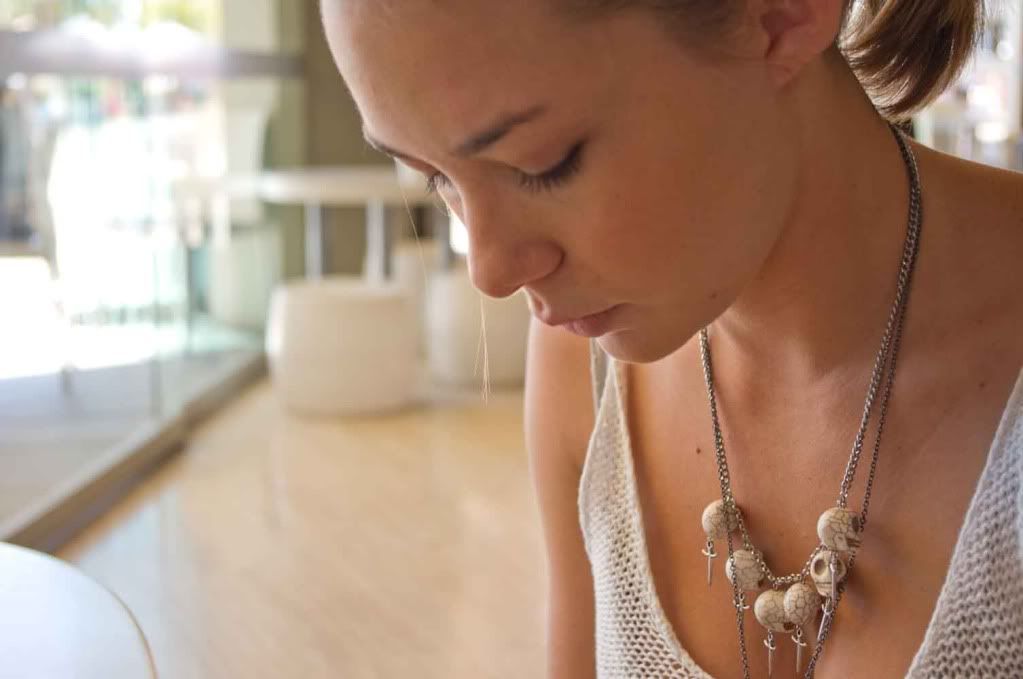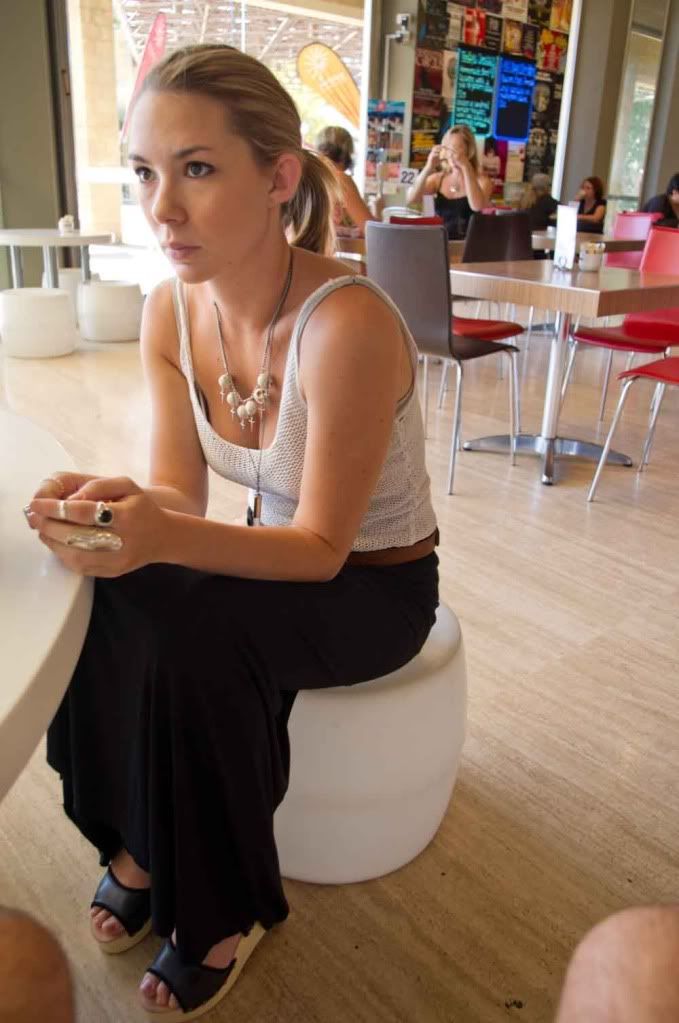 (Skirt: Asos. Top: eBay. Shoes: Asos. Necklaces: The Chains of Love and Etsy. Belt: Asos. Rings: Fashionology and eBay. Sunglasses: Forever New.)
Last Saturday I went shopping for the first time in aaaaaages! Life has been crazy lately and I just haven't had time to browse shops and enjoy myself. Case in point, I got an email from Mahaila a couple of days ago:
hello?

whats happening kaye???
Even my own sister was confused. I've been so distant from reality that I recently had a friend book an appointment with me at work so that we could catch up. So please excuse the lack of outfit posts from me lately... normal schedule should resume soon!
Anyway, last weekend Robert and I went to the KickstART Youth Markets and I paid
Jessie
a visit at her stall, The Cuckoo Clock Vintage. There were so many gorgeous vintage clothes and accessories, and the stall was decorated with cute little vintage pieces... and lollies! Nothing better than browsing through vintage clothes with a lollipop in your mouth!
Robert and I quickly dropped into a cafe before we left, ready to tackle the rest of the weekend.
Kaye xx