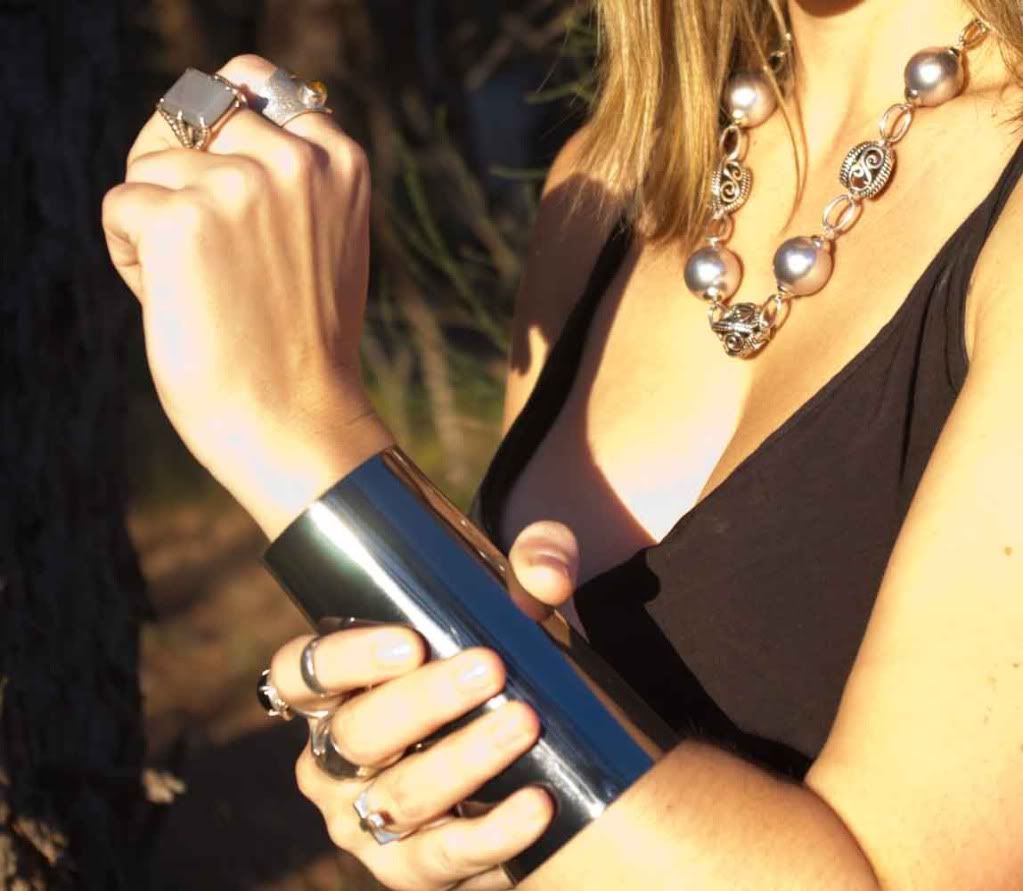 Jumpsuit: Vera Moda. Necklace: Gift from mum. Hat: Freez. Shoes: Topshop. Cuff: Asos. Rings: Elizabeth and James, Fashionology, eBay).
THE OUTFIT:
This jumpsuit feels like I'm wearing pajamas. If you want a versatile piece of clothing, buy a black jumpsuit. This one has been on my body every time I have stepped out of the house over Easter. Clubbing, coffee, Jesters pies, dinner and posing on rocks.
ON A SIDE NOTE:
Sometimes I like reading personal stories about the girls behind my favourite blogs. So here's my attempt to share a recent personal experience of mine.
Over the Easter break, I forced myself to come to terms with the fact that a chapter of my life is over. This was a long and grinding process, but had to be done.
For the last few months, my life has been about working hard and playing hard. After months of partying and having fun, it all ended because of one person. Through a very confusing series of events, I discovered that one of my 'friends' (with whom to date, my relationship has been solely platonic) had fabricated a girlfriend/boyfriend relationship between him and I. I won't get into details, but for the purpose of this blog post, all you need to know is that I had been involved in a romantic relationship with someone for months without knowing. Definitely the most creepy situation I have ever found myself in.
As a result, my world came crashing down around me... The situation made me realise that I have been on another planet. A planet that only allows partying and self-indulgence. I have been building my life around a world that isn't real. Naturally, this has meant that I have made some huge mistakes along the way. It's ok, I just have to correct them. At least I can learn from the experience.
In the end, I had a great time, but it's over.
I am now back down to Earth.
And its good to be back.
Kaye xx