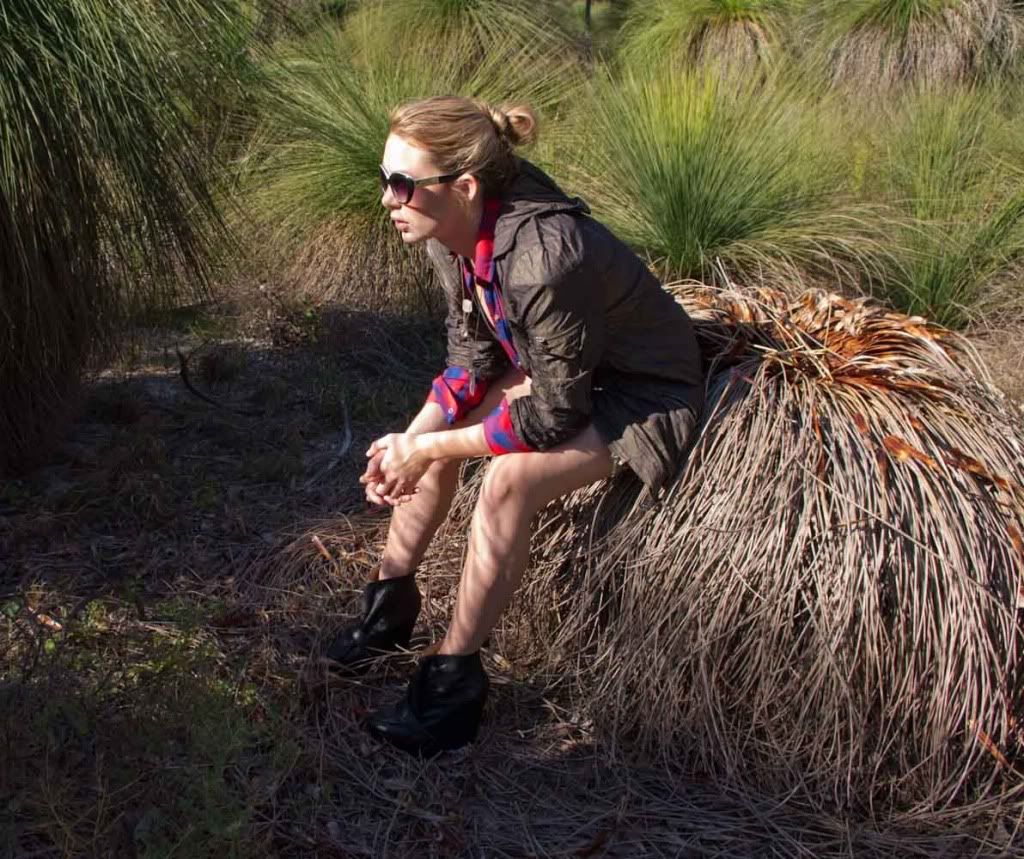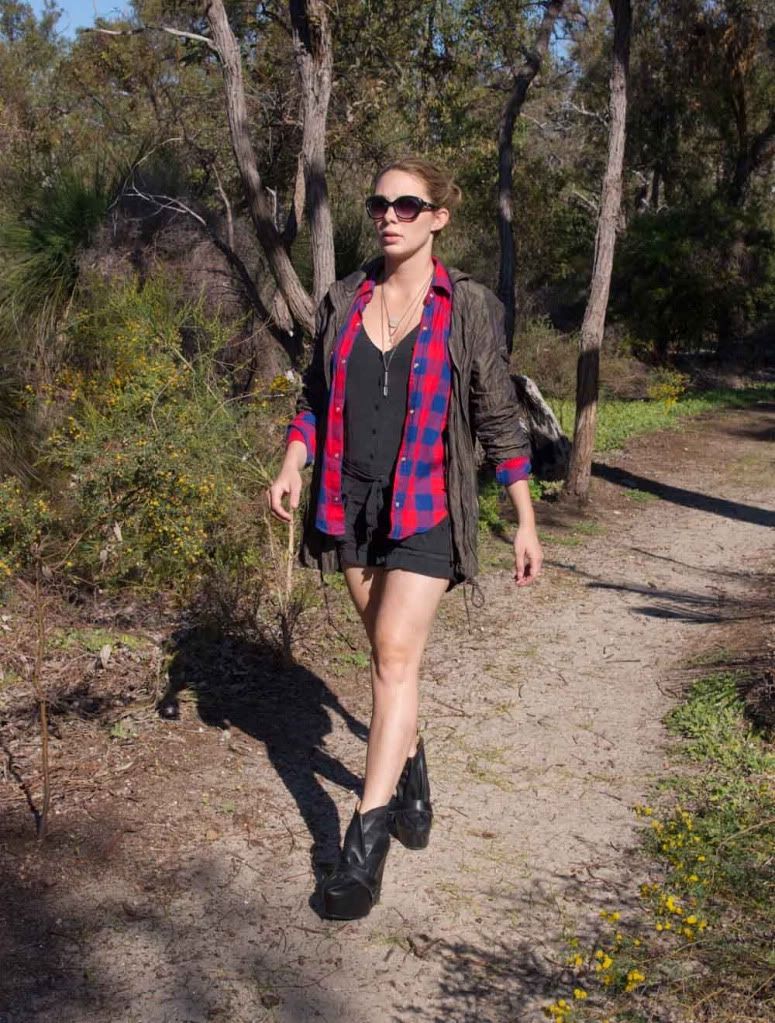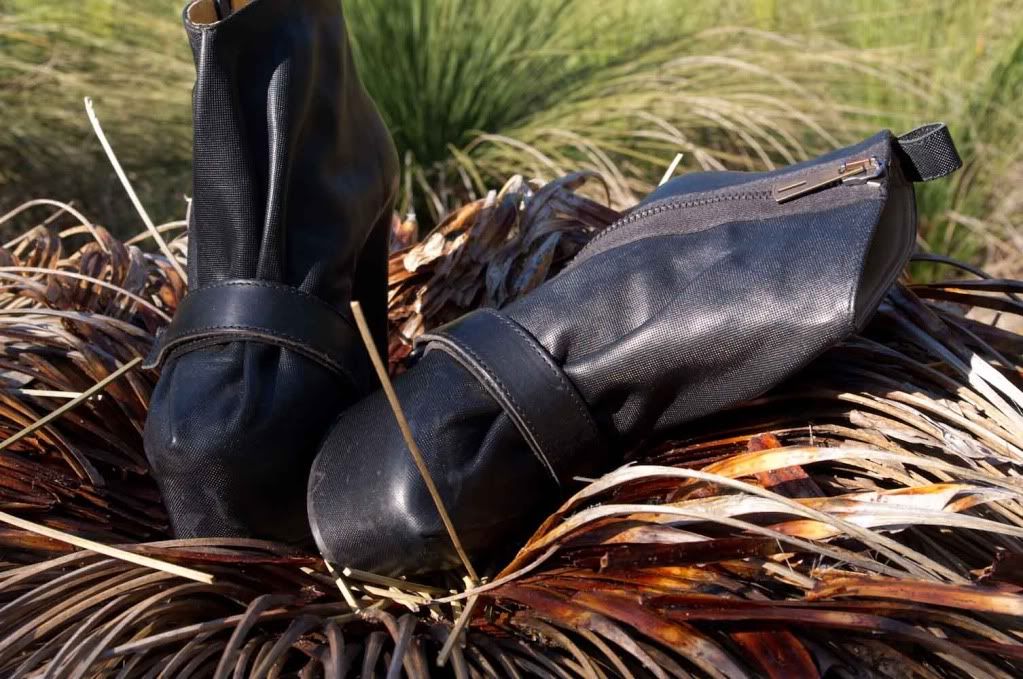 (Parker: Borrowed from mum. Shirt: Zara. Playsuit: Ted Baker. Shoes: Acne. Necklaces: Etsy. Rings: Borrowed from mum.)
I didn't actually mean for this post to look so "Aussie Outback"..... me with my flanny out in the bush. I have no idea if our overseas readers are familiar with the term 'flanny', so I did a little
Urban Dictionary
search:
"Flanny is slang for a button-up, long sleeve flannelette shirt. The use of this term is common in Australia."
This flanny is my very first purchase from a Zara store! Exciting stuff. I felt it was reminiscent of the Isabel Marant version - love that collection!
I had been eyeing mum's parker for some time, and once this shirt was in my possession, I knew that the two had to be married. I rummaged through mum's wardrobe looking for her parker and called out "MUUUUUUM! Where's that parker thingy that you wear to work?" After mum finally realised what I was talking about, she asked, "Why do you want my raincoat?" After mum explained that she had bought it from the wet weather section in Myer, I grumbled, "I just want it." I threw the parker and flanny on over my trusty playsuit and ran out the door to meet my friends for cocktails.
When my friends complimented my 'parker', I inappropriately announced, "Thanks, it's my mum's raincoat!" I really just need to learn to say a simple "Thankyou."
Kaye xx